Fast. Flawless. Easy.
Start airbrushing in makeup in minutes. Aeroblend airbrush foundation is natural looking & doesn't even look like you are wearing makeup. Airbrush makeup can also be faster than traditional makeup.
Water-based, long lasting, natural matte finish. Great for HD, photoshoots, weddings but best of all for everyday use! Contains no parabens, silicone or fragrance. Gentle for even the most sensitive skin types. Highly pigmented, great coverage. Very little makeup is needed to achieve a flawless finish.
Aeroblend has been formulated to be a gentle water-based foundation, yet give professional results. Aeroblend has a natural finish, so it won't be shiny, but it won't be flat or dry looking either, making it the perfect skin finish. Aeroblend can be used on any skin type, and lasts for 10+ hours.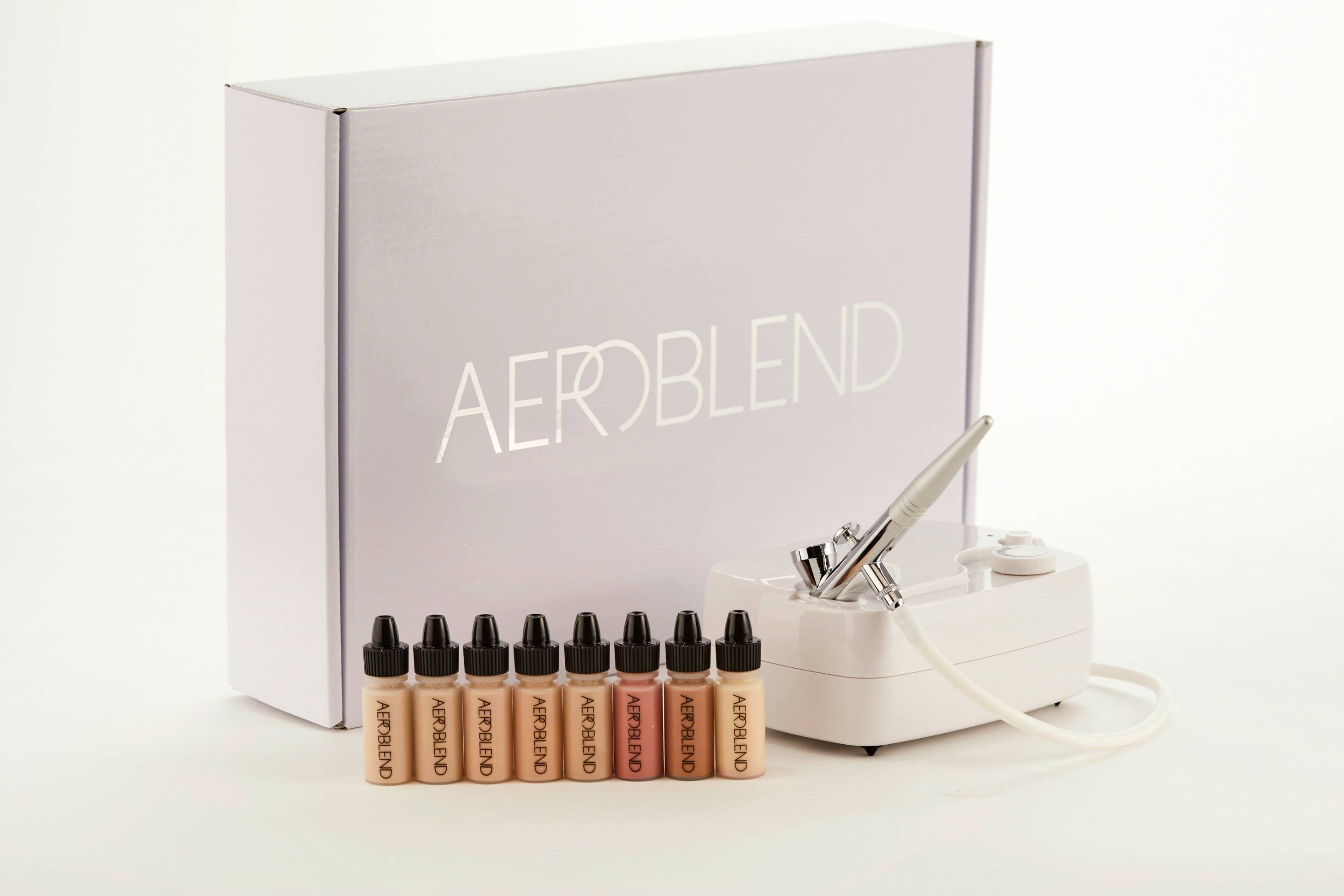 GENTLE INGREDIENTS
No fragrance
No silicone
No petroleum derived ingredients
No parabens
Achieve flawless looking skin in a breeze. The starter kit contains everything you need to start airbrushing every day.
High performing soft focus pigments provide great coverage without looking cakey. Highly pigmented. Very little makeup is needed to give coverage. Most people average 5-7 drops of foundation per application.
---
What's Included
ULTRA QUIET COMPRESSOR WITH ADJUSTABLE PRESSURE & BUILT IN AIRBRUSH HOLDER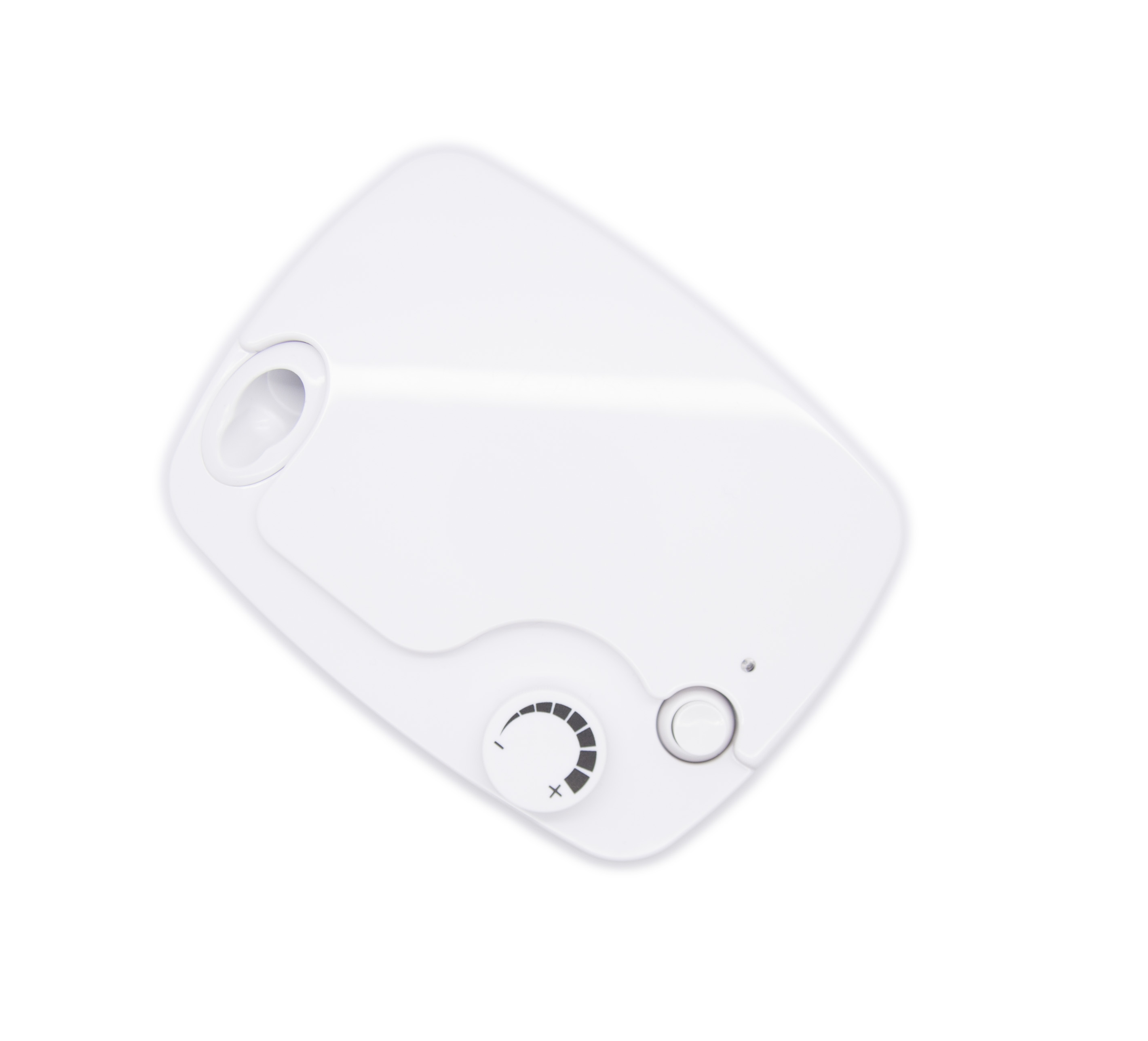 PROFESSIONAL AIRBRUSH STYLUS IN SILVER CHROME FINISH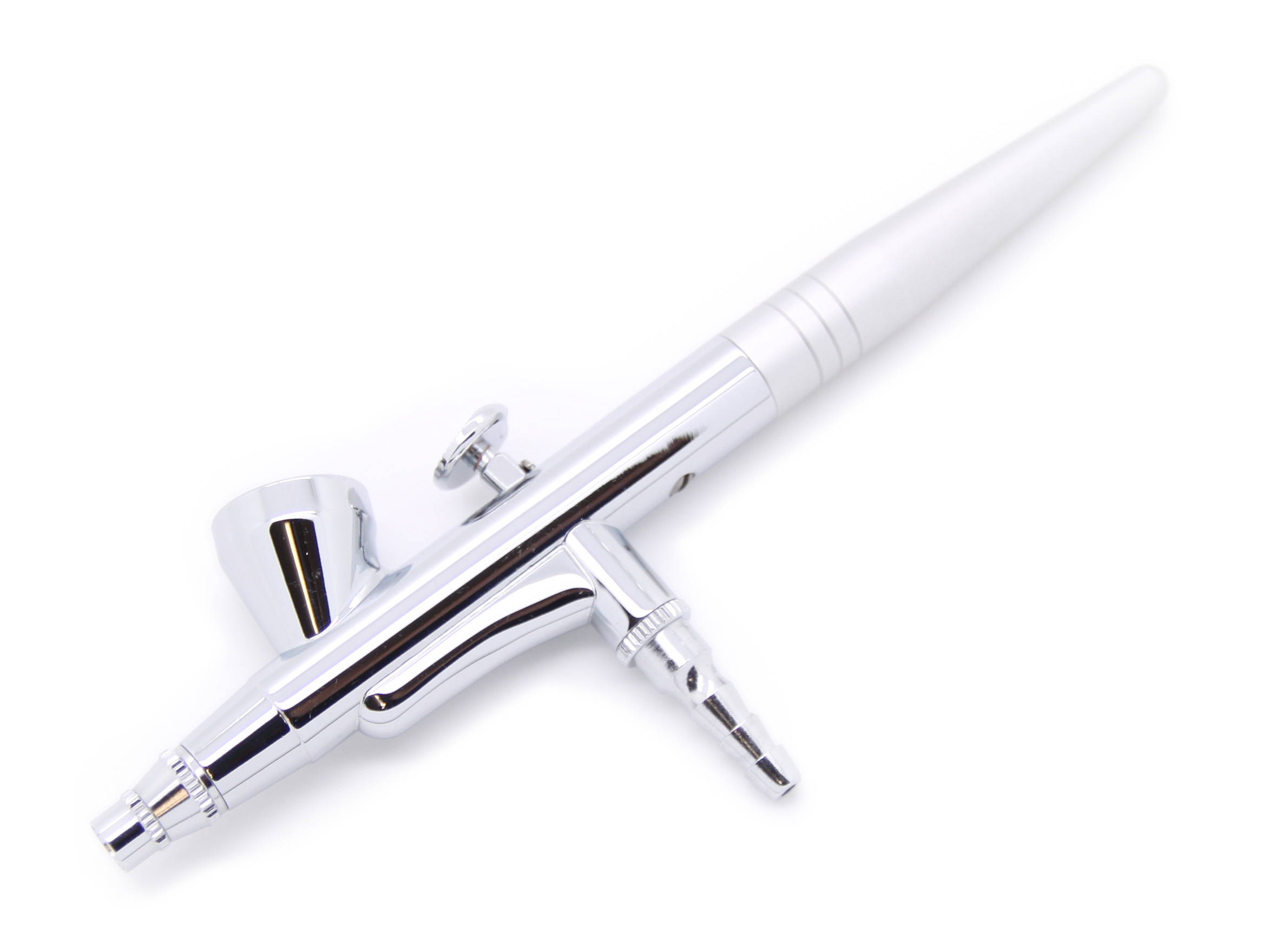 5 AEROBLEND FOUNDATION COLORS IN YOUR SKIN TONE RANGE (6ML EACH)
2 AEROBLEND AIRBRUSH BLUSH (6ML EACH)
1 CHAMPAGNE TOAST HIGHLIGHTER (6ML EACH)
1 NUDE BEACH BRONZER (6ML EACH)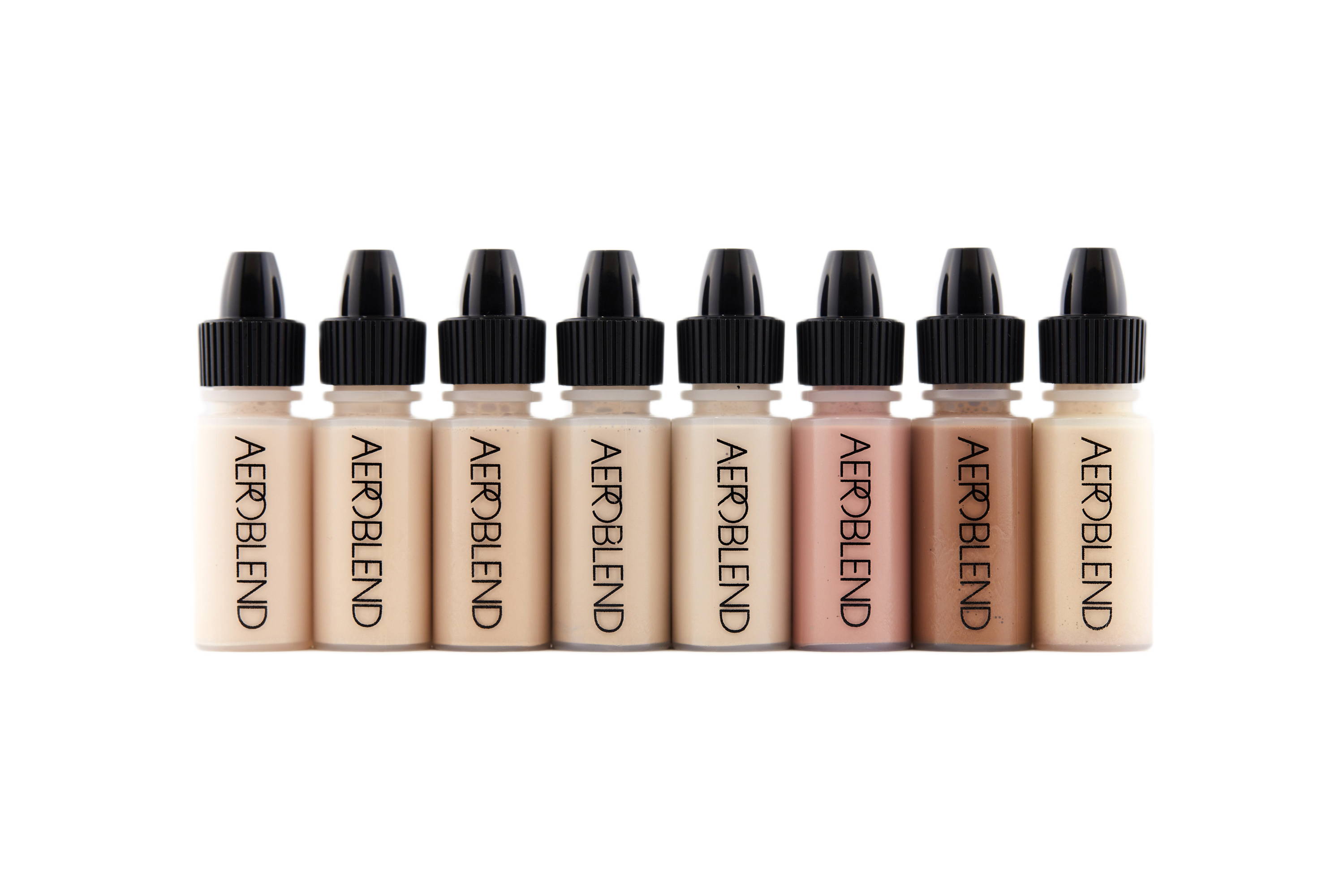 YOU'LL GET 5 FOUNDATIONS TO TRY AT HOME TO FIND THE PERFECT MATCH. EACH MINI BOTTLE IS ABOUT 1-2 WEEKS WORTH.
LARGE FULL SIZE BOTTLES ARE AVAILABLE FOR PURCHASE ONCE YOU KNOW YOUR SHADE.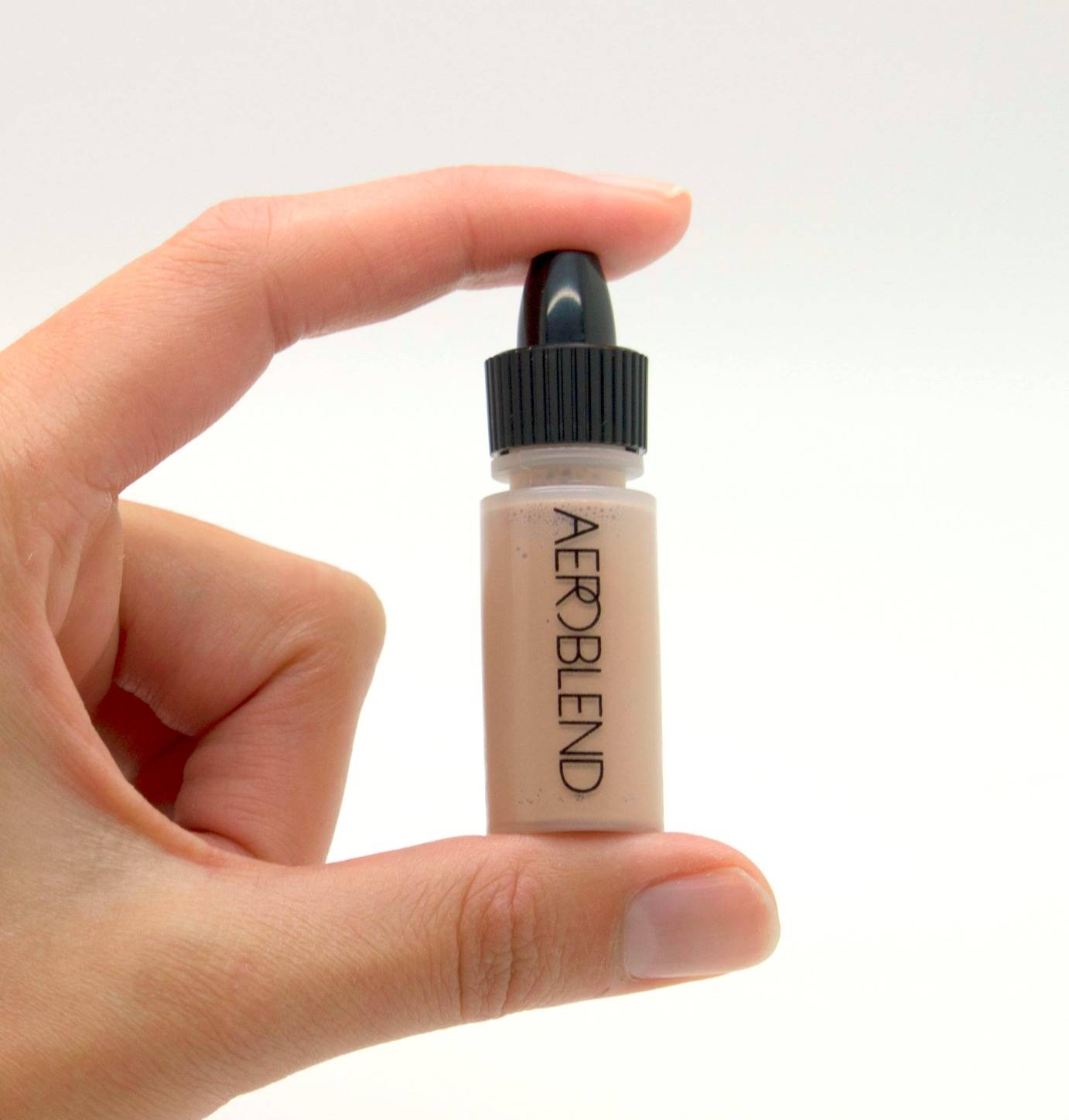 ---
The Aeroblend Personal Airbrush Makeup Starter Kit will get you Aeroblending your makeup in minutes. Perfect for weddings, HD or any occasion you need to look flawless in person on on camera. The Aeroblend skin tone range was developed by a professional makeup artist, and each kit comes with a mix of 5 amazing true skin tone colors.
---
Choose your shade range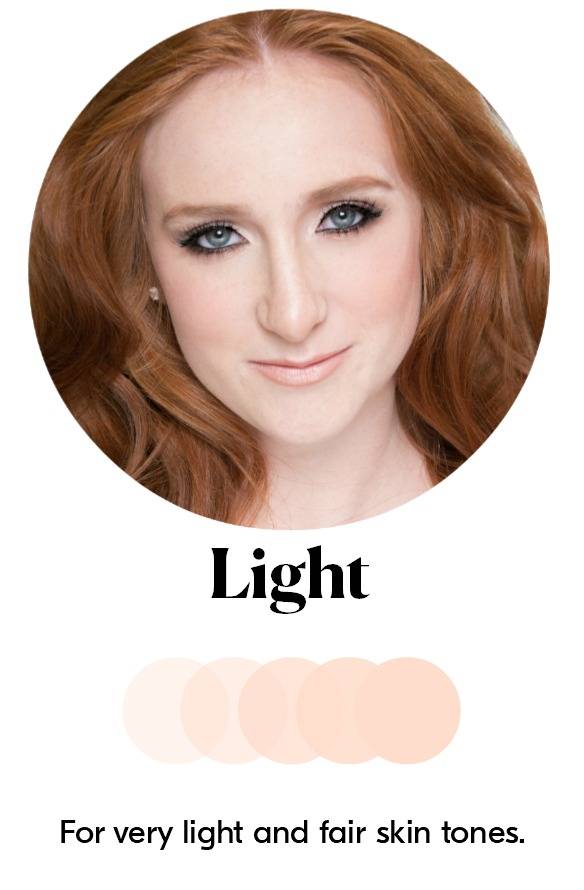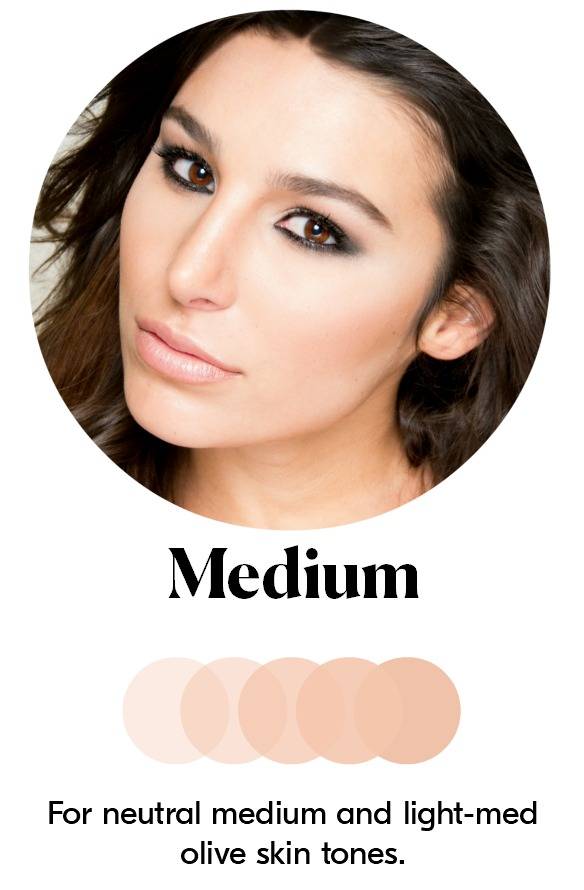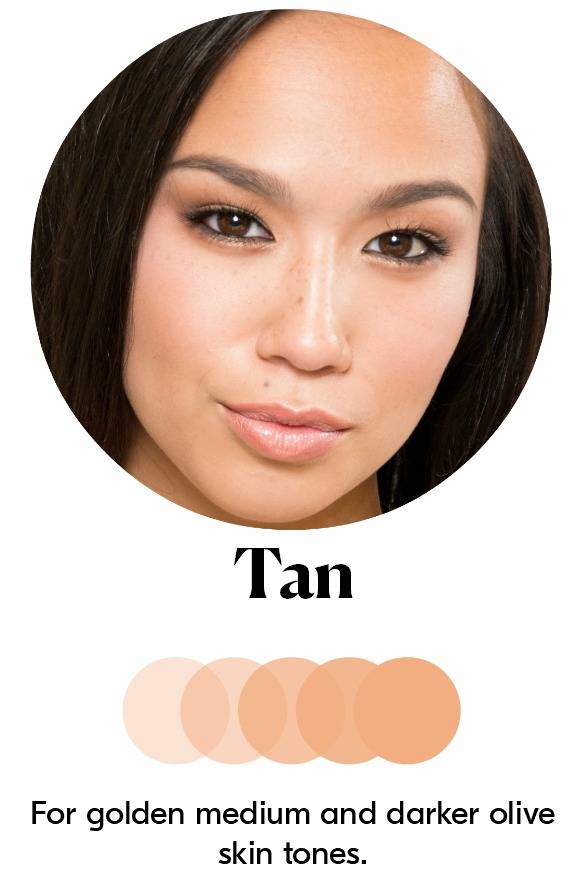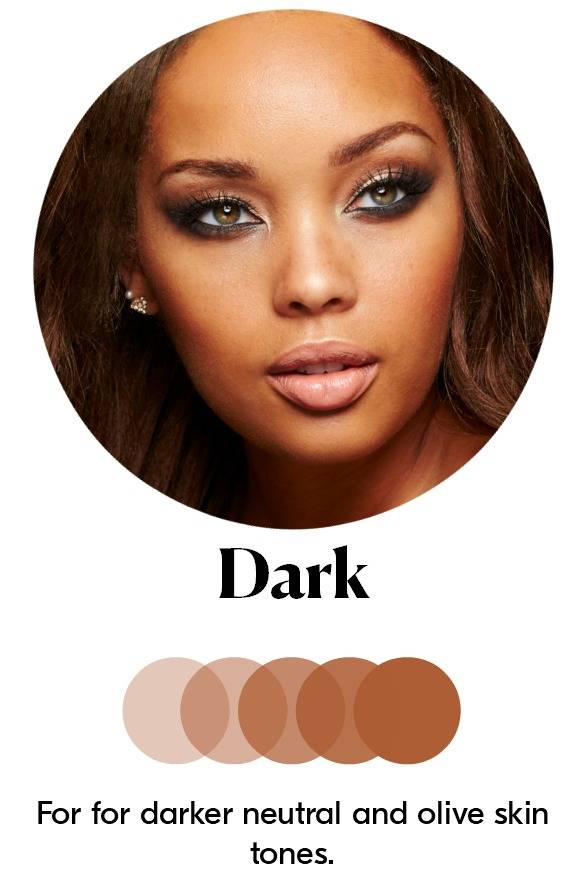 ---
Color Match Guarantee
We know it can be difficult to purchase makeup colors online. If the colors in your kit don't match, just let us know so we can send you a couple extras to try.
---
Aeroblend Airbrush Starter Kit 1.0
Kit Contents:
Compressor Airbrush Hose Wall Plug Directions 5 Aeroblend 6ml Airbrush Foundations, 1 Blush, 1 Highlighter & 1 Bronzer 1 Year Warranty Color Match Guarantee: If the colors in your kit are too light or too dark, we are happy to send extra colors to try FREE. Details here